Few cities in the world are able to match Jaisalmer's magnetic attraction.. Picture the sun descending over Gadi Sagar, a small lake reached through a sandstone gateway with its deep amber radiance at dusk. Ducks swim, enjoying the cool evening after the city's blazing hot day. Indian tourists take tiny boats out onto the lake. A small, domed temple awaits them, as it has done for hundreds of years. Nothing changes in this desert outpost.
I stroll past a dromedary, his head facing behind him, who gazes at us. He seems to smile. It pays to have a long neck.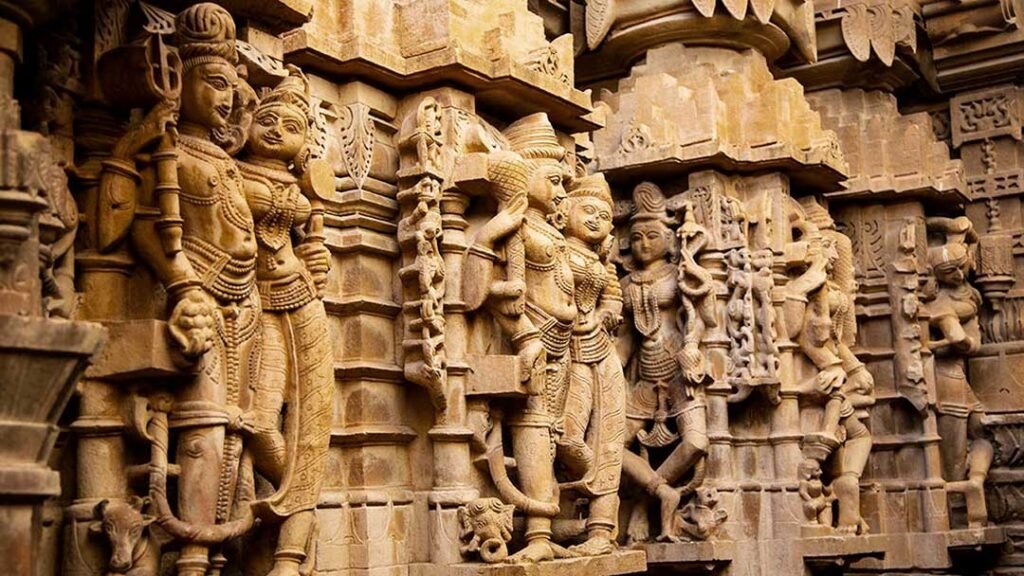 A large 12th-century fort rising from the sandy plains guards this historic city. Climbing up the 76 m to the entrance in the 37 (99) degree heat leaves me tired, but ready to explore. It's cooled since summer when the mercury could soar to 45 (113) or higher. On the way, I pass stores peddling silk pashminas, hats and other assorted goods. Bargain hard and check the quality if you intend to buy.
Today, shops selling clothes, carpets and jewelry inspired by the arid landscape line the lanes. Tribesmen and women roam the ancient streets.
Sand dunes lie in the desert that encloses the town. It's possible to camp out in these dunes or take a sunset camel ride to watch the sand turn dark orange while your camel driver rides across the dunes.